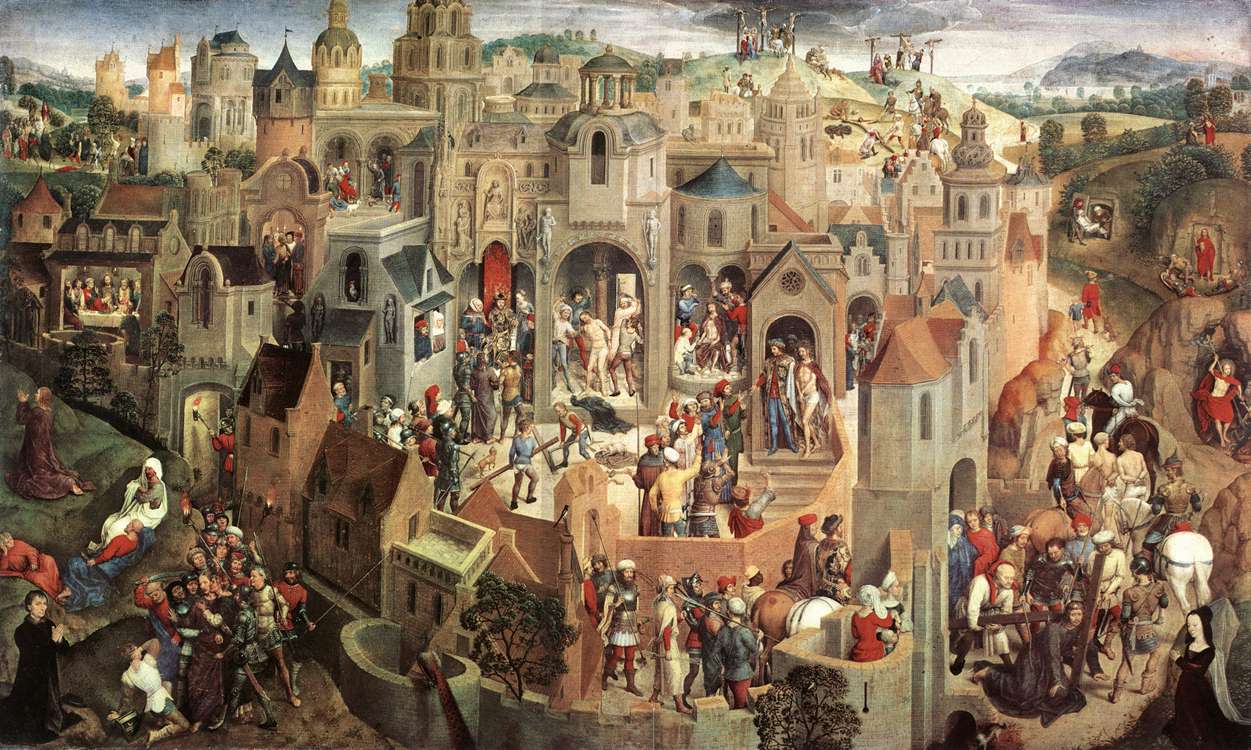 I just found
this website
and thought it would be a fun and easy way for my kids to visualize the Easter week events leading up to Christ's death and resurrection.
Then I thought you might like it too. So I'm putting a link to it here.
Scenes From the Passions of Christ
.
This is a painting by Hans Memling showing each scene from the passion (and a couple of others, including the resurrection) on one canvas. The website above helps kids (and adults) find each scene.
I think it's amazing! I think I'll be back to the
artbible website
as I continue sharing with the kids about art.